Here's a guide to everything you need to know about fresh Florida Grapefruit! Learn about Florida Grapefruit nutrition, what to look for when you're shopping, and how to make the most of Florida Grapefruit season with delicious recipe ideas.
Disclosure: This post is sponsored by the Florida Department of Citrus. Thanks for supporting the partners who support Street Smart Nutrition!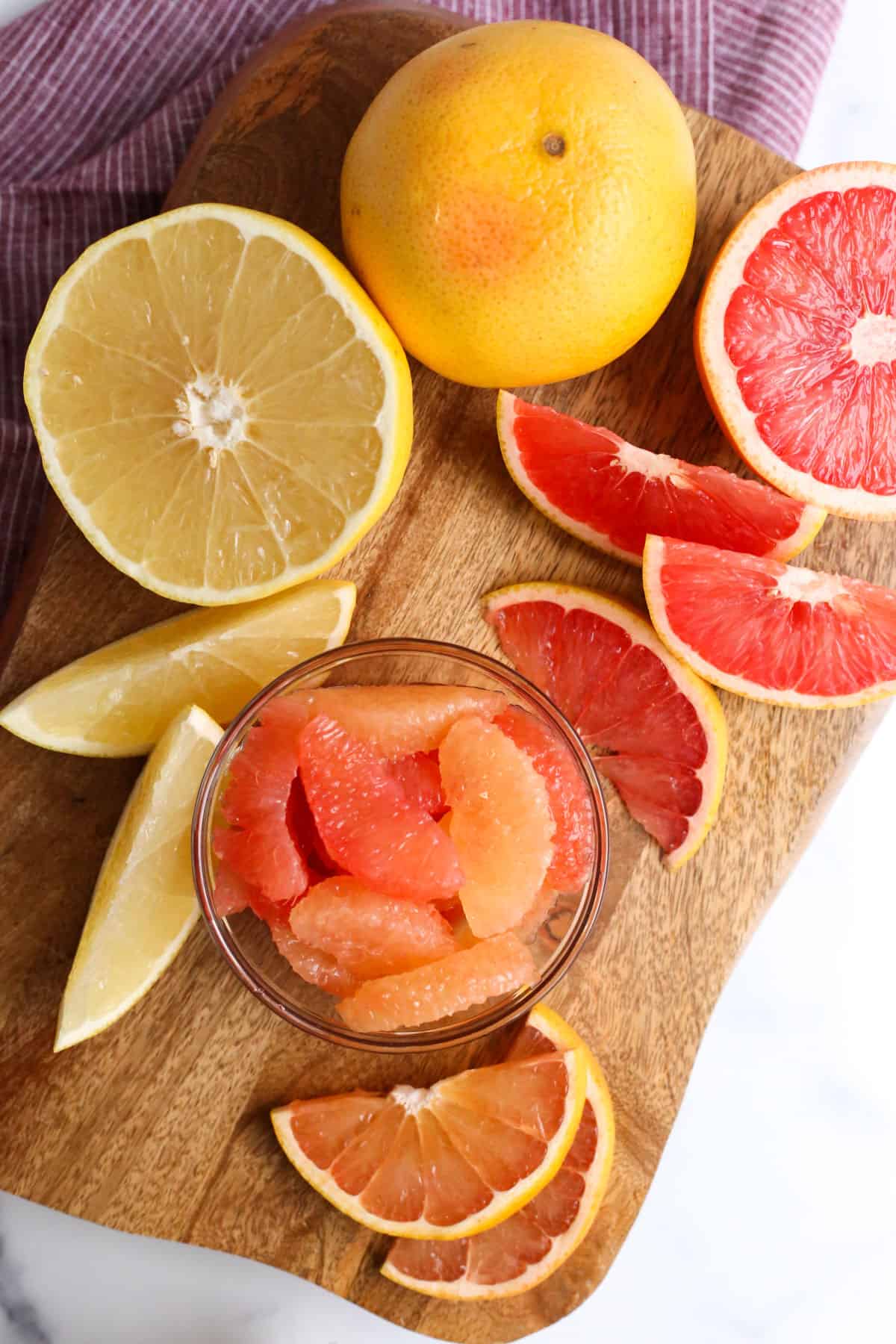 'Tis the season to start dreaming of sunshine! While I'm stuck in the Midwest where the weather is dreary almost every day, I'm reminded that this cold weather has a bright side: the return of Florida Grapefruit season!
I'm so excited to partner with the Florida Department of Citrus again! I worked with them last season to share juicy facts about fresh Florida Citrus. But this time we're shining the light directly on Florida Grapefruit! It's known around the world for its great taste and nutritional benefits. It's easy to see why they're so easy to love.
Keep reading to learn more as I answer some of the most frequently asked questions about this delicious citrus fruit!
When is Florida Grapefruit in Season?
The Florida Grapefruit season runs from November to May each year. And although you can find some varieties of Florida Grapefruit during other months, Florida Grapefruit is at its sweetest January through May.
This is reassuring for anyone who wants to eat more seasonally, since Florida Grapefruit season covers half the year. As a registered dietitian, I hear many of my clients saying they want to form new habits around eating seasonally or taking advantage of peak ripeness and flavor. So, if you're like them, keep this in mind the next time you're shopping in the produce section!
Where to Buy & Shopping Tips
Much of Florida's Grapefruit is grown in the Indian River region of the state. Located on the east coast of Florida, the Indian River region stretches more than 200 miles south from Daytona to West Palm Beach. If you happen to be lucky enough to live in this region, you don't have to go far to buy fresh Florida Grapefruit!
For the rest of us, though, we can source our favorite varieties from grocery stores or online retailers. Look for a sticker or signs in the produce section to guarantee you're getting the real deal!
When choosing a Florida Grapefruit, use these tips to select the best tasting fruit:
Look for fruit that is firm to the touch
It should be heavy for its size, which means it's juicy and ripe
Don't worry about blemishes, as this happens often due to the weather in Florida. But smooth, thin skin can be easier to peel, and Florida Grapefruit is known for this convenient feature
Get to know the different varieties, which will differ in size, color, and flavor. They range from pale yellow to vibrant orange to deep ruby red, but know that nutrition will be similar regardless of which one you grab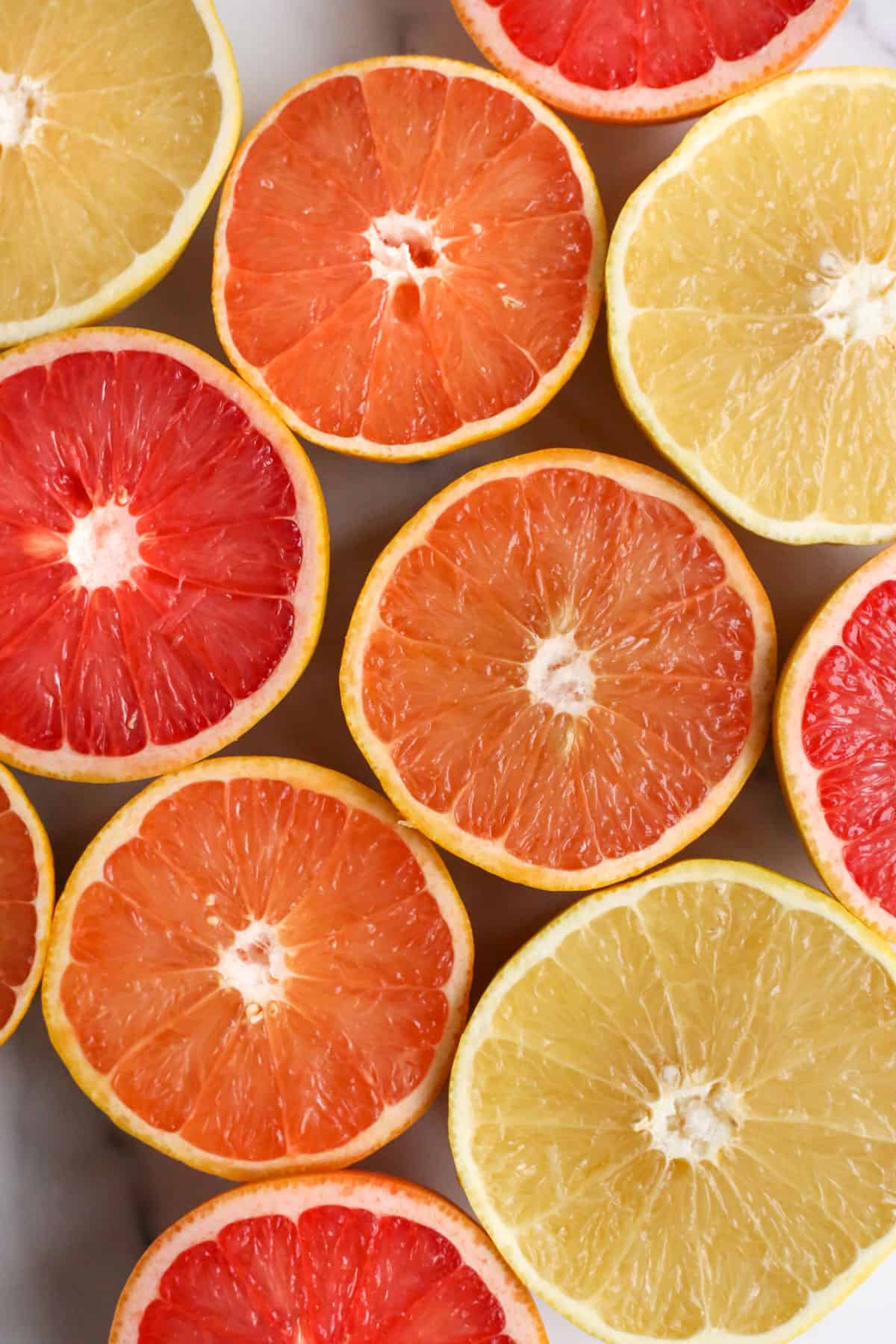 Florida Grapefruit Nutrition
It's a win-win situation when you can enjoy a powerful combination of great taste and nutrition. That's exactly what you'll get in each Florida Grapefruit! All varieties of Florida Grapefruit provide essential vitamins, minerals, and phytonutrients (naturally occurring plant compounds). Some of these phytonutrients may act as antioxidants and are associated with health benefits, such as supporting heart health or anti-inflammatory effects.
Fresh Florida Grapefruit is a nutrient-dense fruit, each providing two servings. In each 1/2 grapefruit serving, you'll get of:
Vitamin C
Fiber (something most Americans don't get nearly enough of!)
Potassium
Thiamin
Vitamin B6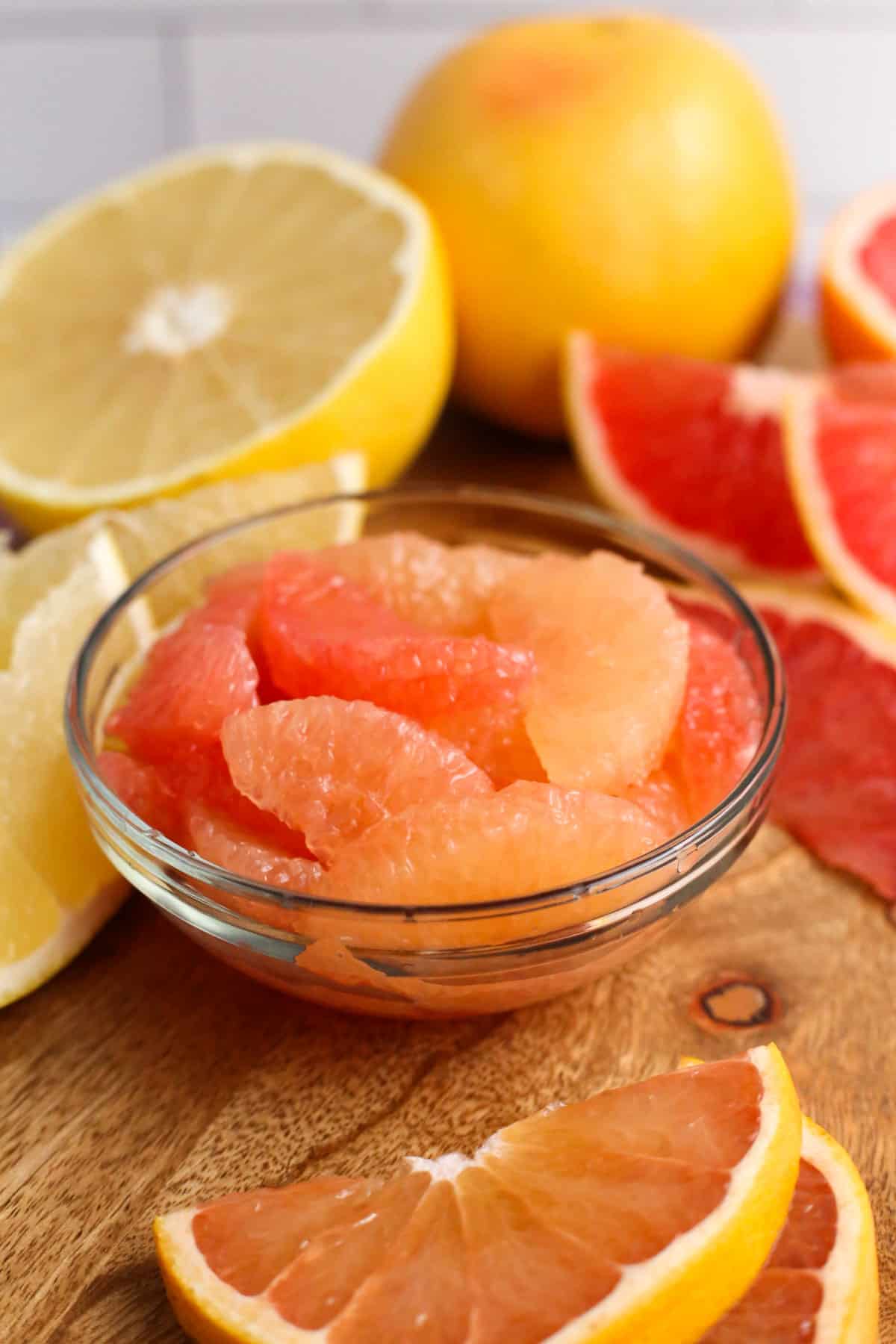 The nutrition in Florida Grapefruit is impressive, but as I always tell my clients: good nutrition doesn't matter unless you actually want to eat it. Sourcing the majority of our nutrition from whole food sources (instead of supplements) carries additional benefits. This includes things like hydration, since Florida Grapefruits boast a high water content and can help you stay hydrated during winter months. And the fiber content also helps with fullness, which you may not get from supplements or liquid meal replacements.
The Bottom Line: Fresh Florida Grapefruit is a delicious way to enjoy more of the key nutrients our bodies need, including vitamin C, potassium, thiamin, and fiber.
Special Considerations for Grapefruit Nutrition
Another great way to boost your nutrition in the New Year is pairing Florida Grapefruit with iron-rich foods. That's because vitamin C and citric acids, both of which can be found in citrus fruits like grapefruit, can help our bodies absorb iron. Iron deficiency anemia is the most common nutrient deficiency in the world. It's something I struggled with in the past when I ate a mostly plant-based diet. Plants contain non-heme iron (as opposed to heme iron from animal sources) and it isn't absorbed as readily. Adding a good source of vitamin C or citric acid, like fresh Florida Grapefruit or 100% Florida Grapefruit juice, can improve iron intake and absorption from foods like lentils, potatoes, and green leafy vegetables.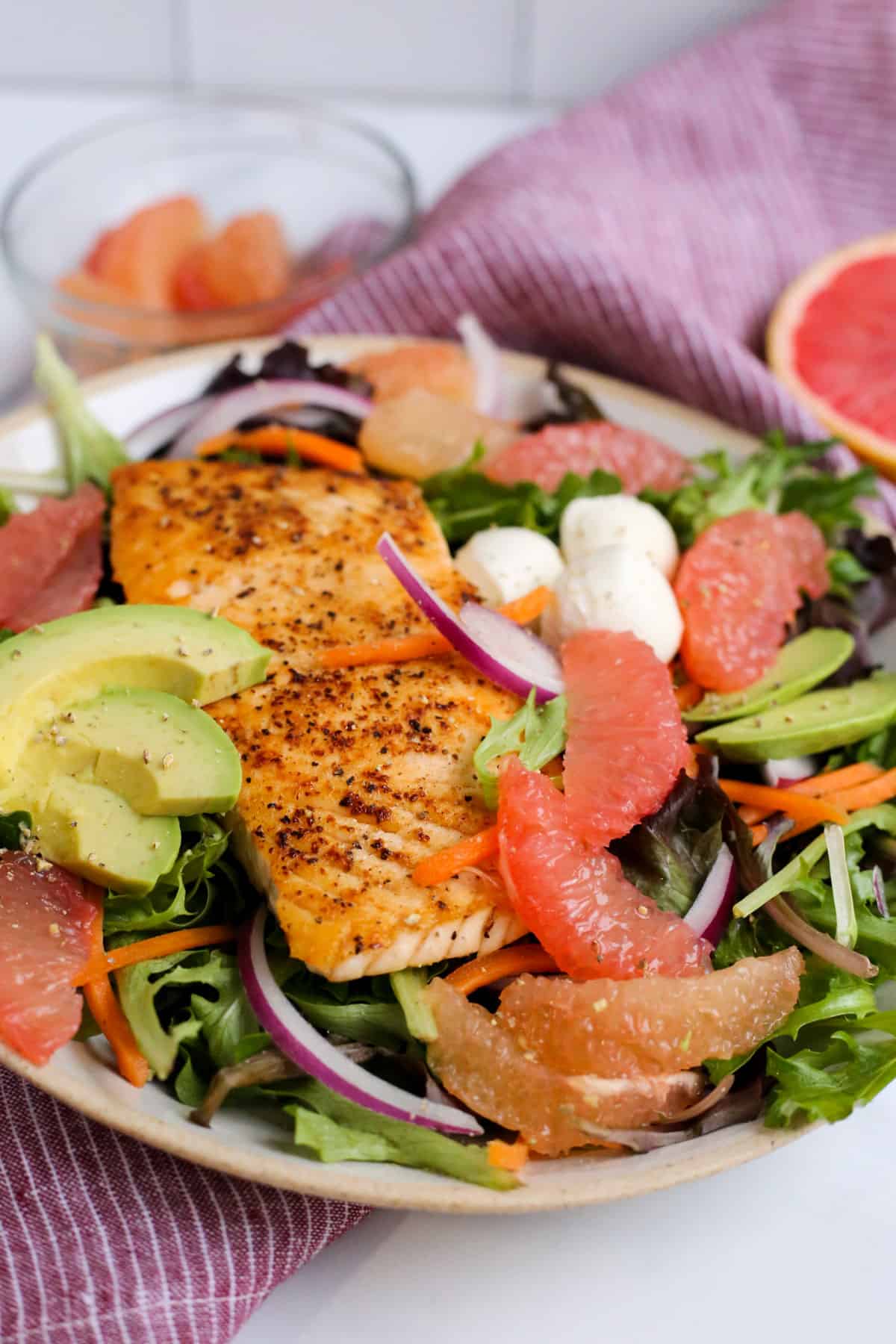 But a final note to address a specific concern: grapefruit can interact with certain medications, so if you are taking any prescription medications, you should verify if there's a risk for a food-drug interaction. Consult with your healthcare team, as this blog is intended to provide information only and does not provide or replace individualized nutrition recommendations. The Florida Grapefruit website also provides additional information HERE.
What to Make with Florida Grapefruit
Now that you're up to speed on grapefruit nutrition and how to select the best fruit, let's talk about flavor pairings! Florida Grapefruit is a versatile ingredient that adds sweetness and tanginess to everyday meals. And this time of year, I try to incorporate them as often as possible for recipes and meal planning! Here are some personal favorites I can recommend for you:
Peel and slice for salads, reserving the juice for a DIY vinaigrette-style dressing. It's a little messy but totally worth it! There are a few key ingredients that will really complement the flavor and nutrition of Florida Grapefruit. I use many of them in my Grapefruit Salad with Salmon, but the list includes:

Sweet lettuce greens like spring mix or zesty options like arugula
Avocados
Seafood like salmon or shrimp
Nuts like cashews, walnuts, or macadamia nuts
Red onion, shallots, or green onions (spring onions)
Olive oil, honey, and vinegar (especially champagne vinegar) for dressings
Herbs like mint or tarragon
Something with a little heat like jalapeño peppers or freshly cracked black pepper
Something creamy and tangy like goat cheese, burrata, or crème fraîche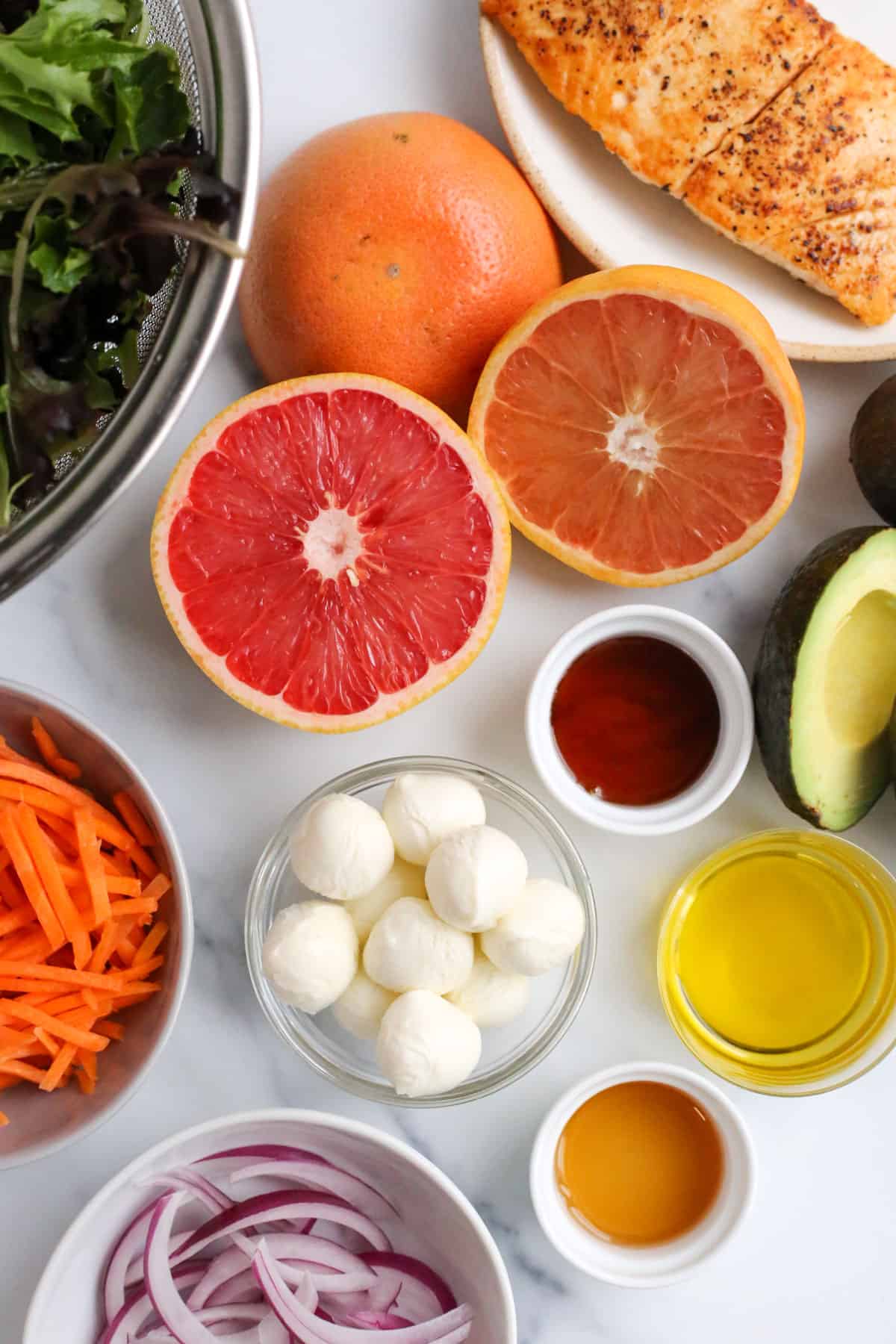 Peel and blend into smoothies or juice with other fruits and/or vegetables. My go-to is ginger and carrot, the vibrant orange color is a treat for the eyes!
Use in garnish for cocktails or mocktails (non-alcoholic mixed drinks) along with the juice. Florida Grapefruit juice is especially popular for tiki drinks, which is something we've had a lot of fun experimenting with lately as we settle into our new house! You can also try my Ginger Beer Paloma that uses fresh grapefruit juice.
And don't forget about pairing with those iron-rich foods I mentioned earlier! Lentils, potatoes, and green leafy vegetables are all great ideas for serving or cooking with grapefruit.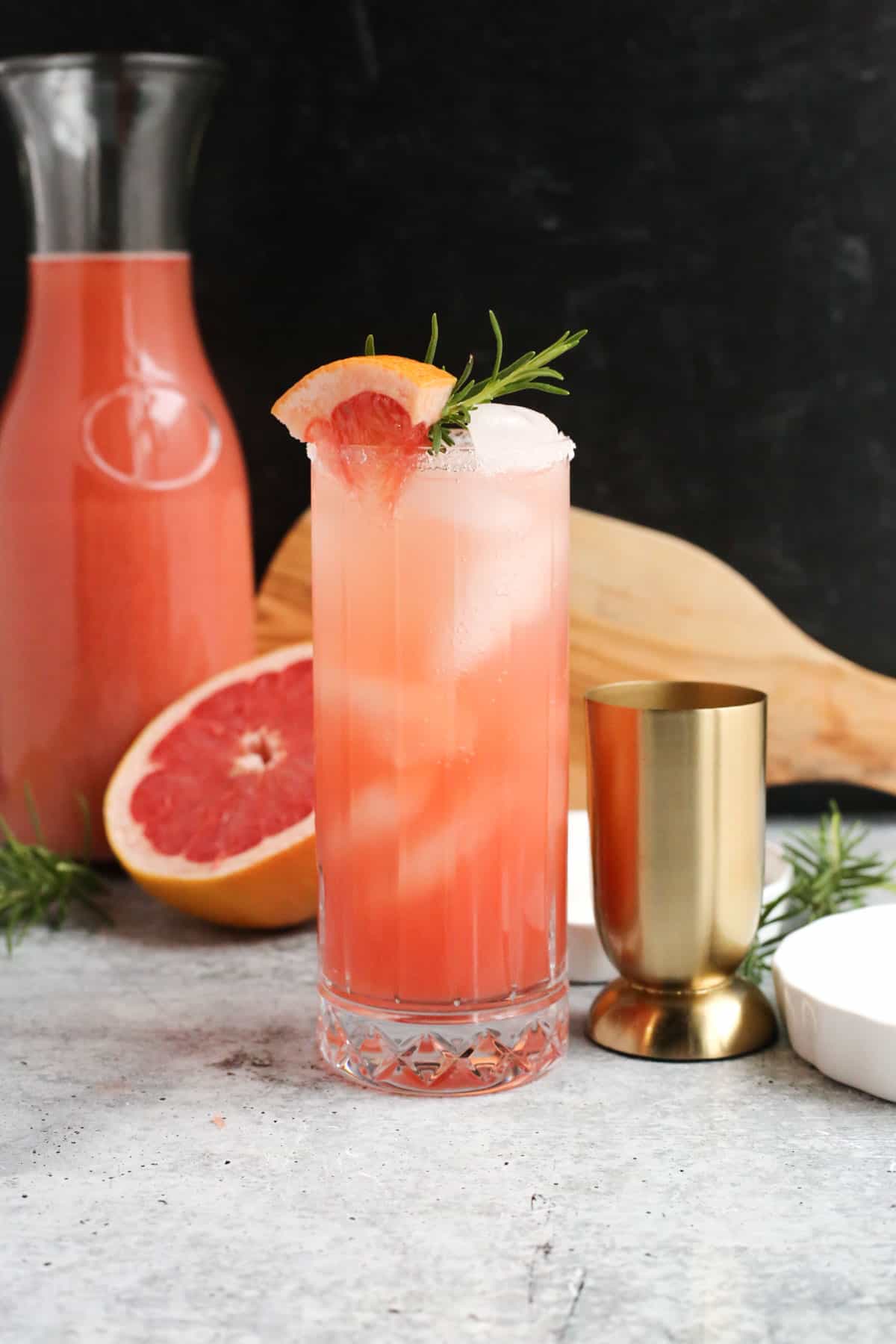 Basically, let your imagination be your guide! Taste is such a personal thing, so what tastes amazing to me might not do it for you (or vice versa). My best suggestion is to pick up some fresh Florida Grapefruit the next time you're shopping and set some time aside to experiment and get creative in the kitchen!
---
To learn more about Florida Grapefruit, visit https://www.floridacitrus.org/grapefruit/. There is a lot of recipe inspiration on the website, too. And once you've found the perfect recipe to add to your menu, you can order a shipment directly to your door for this winter season and beyond! To order Florida Grapefruit, visit https://gifts.floridacitrus.org/.